about us
Founded in 2016 by Stephen Fitzpatrick to create the most advanced eVTOL company in the world. Hear how we are making this a reality.
VERTICAL AEROSPACE
Bristol
Rolls-Royce
London
solvay
Brussels
Honeywell
North Carolina
COMPETITIVE
ADVANTAGE
Leadership in sustainable aviation
The most advanced eVTOL Design
Superior wing vectored design, the only 5 pax aircraft under CAA/EASA certification to have successfully flown multiple prototypes
TALENT ADVANTAGE
Best in class management and technical team hand picked from aerospace and advanced automotive, with 120+ in house engineers
clear path to certification
Focusing on CAA/EASA certification to unlock global reach and the largest addressable market. World class team has already certified and supported 30+ aircraft and propulsion systems
FLEXIBLE DESIGN ARCHITECTURE
Scalability of existing VA-X4 architecture minimises certification process in order to bring new variants to market
SOPHISTICATED EVTOL ECOSYSTEM
Key strategic partnerships with leading aerospace, technology and engineering firms maximises performance and de-risks production, certification and rapid ability to scale
our journey
Timeline to First Operations
Vertical Aerospace is launched by Stephen Fitzpatrick, Founder of OVO Energy, with the vision of decarbonising air travel using the best technology from the aviation, energy and automotive industries.
A team of engineers design and build our first demonstrator aircraft, VA-X1, working closely with regulators
First tethered flight
Our first eVTOL aircraft, VA-X1, was granted flight permission by the Civil Aviation Authority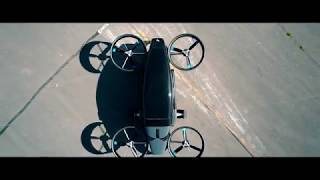 First flight of our second aircraft, VA-X2
Partnered with Honeywell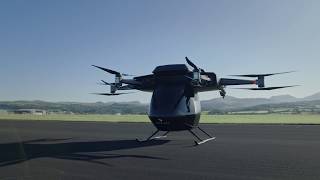 VA-X4 is unveiled
Joined the Future Flight Challenge to make UAM a reality in the UK
UK Government grant to develop a smart charger
Partnered with Rolls-Royce
Partnered with Solvay
Joined Choose Paris Region to work towards demonstrating at the 2024 Olympics and establishing a commercial service in Paris
Build of VA-X4 VA-X4 first flight
Continued flight test programme
Design Organisation Approval (DOA)
SESAR Demonstration
Production Organisation Approval (POA)
Future Flight Challenge Demonstration
Type Certification of VA-X4 through the CAA and EASA
Delivery of VA-X4
Rapid high-scale production of VA-X4